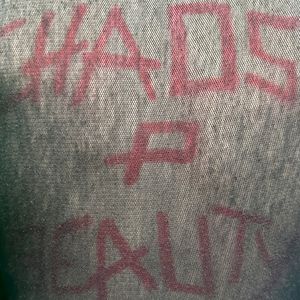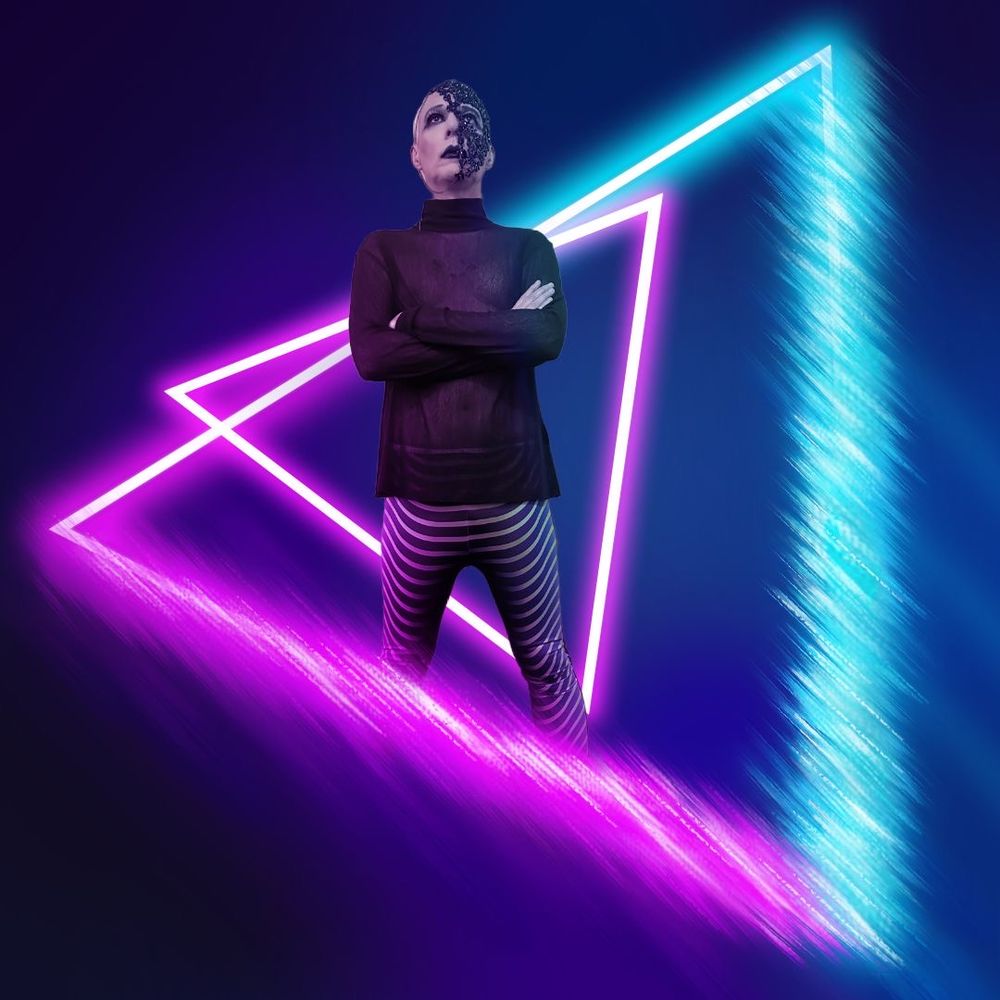 Chaos & Beauty - Track By Track
Kinetic – A fluid opener for the project. Built around some progressive sounding chords against a perpetual drum track. The sentiment is about continuous forward movement.  
Forever – The first track that I completed for this project. Its old skool Piano House but with a modern synthesised feel. The lyrics conjure a state of euphoria - that split second adrenaline rush at a gig, festival or simply in the company of friends when the hairs on the back of your neck, arms etc stand to attention. It evokes personal memories of halcyon summer days for me hence why I rush released it as an early single back in June 2022 with an accompanying "summery" video. It's probably up there as one of my all time favourite tracks I've produced to date. I must also mention the excellent vocal delivery from The Fabulous Flack too which drives the positive message. 
Head In The Clouds – A lyric from a lesser known Depeche Mode song became the initial inspiration. People constantly tethered to their mobile life support machines. Trapped inside the bubble of living life in the "too" fast lane. The video that I recently released for this track tries to reflect some of the associated themes. Musically, it's basically a melodic, Synth Pop tune that could easily be transported from the 1980's (think neon lighting with a dry ice machine.….). 
Pain – Pure Electronic machine funk….Lyrically it's about mental (not physical) pain. The Roland TR-8s is the star here, assisted by some Native Instruments Komplete patches (and MizzKitt too).  
I'm Gonna' Make U Feel It – A collaboration with my friend Genevieve from Australia. She delivers a fantastic vocal over an Electro-tinged banger which really elevates the track (especially the middle 8 section). Dance music doesn't have to be complex – a single refrain can loop inside people's heads for hours/days/weeks upon end. It was an interesting and rewarding process working at distance with each other, which actually came together quite quickly in the end. 
Déjà Vu – Centered around a Piano House riff which harks back to the infamous "Summer Of Love" period but with a futuristic sheen. Memories of a bygone era celebrated. A familiar feeling/sound that a generation still look back on with affection. 
Disconnected – A distinct, deliberate change of pace that intersects the album. Against the backdrop of some haunting, atmospheric music, lyrically it's about the effect of how Social Media is rapidly changing our lives (and not in a good way either IMO…). Truth distortion, mob mentality, generational abuse, unwanted/forced upon opinions, an inability to challenge issues/stereotypes without being labelled a pariah – all these themes are touched upon.    
Vox Pop – A bouncy, airy synth pop track with plenty of musical space in between. As in the title itself, short throwaway comments, words spoken and sung without any context, substance or meaning (or maybe not……… I'll let the listener decide….) ? The track contains some exceptional vocal work from one of my previous collaborators ROS who appeared on "94" from my last album "Recalibration". 
What We Leave Behind – A mid-tempo, multi-layered, melodic piece of work, focused on the sentiment that maybe the inhabitants of Planet Earth need to start "opening their eyes" very, very quickly…. 
Manbird – A track that was proving difficult to finish. It went through several iterations (it sounded completely different in its early stages) and was initially omitted from the final track listing as I was unhappy with it. However, perseverance along with the introduction of the Roland J-6 synth into my set-up provided the necessary creative spark – the rest is history. Driving, mechanical Techno interspersed with some very nice chord progressions. Melodic enough to listen to – rhythmical to dance to. Ultimately don't you just sometimes wish you could fly away….. 
It's Time To Start Living In The Sunshine Again – Initially conceived as we broke free from Lockdown. An uplifting melody that represented all the thoughts and dreams of living our lives to the fullest once again.  
Inside A Dream – Maybe a soundscape to soundtrack your favourite dream too. Inspired in part by one of my favourite Electronic Music producers, Lone, whose last album was full of lush, ambient, layered textures. Hypnotic. Wistful. 
The Brightest Star – A very short, but emotional piece of music to remember and celebrate the life of a dear companion that we most recently lost. Many thanks to my wife (MizzKitt) for her input on this important track. I think the chord sequence is very melancholy and reveals our never ending sadness. It became an important digitalised means of ensuring her legacy on this earth forever. If you listen carefully you can hear her from the beyond.